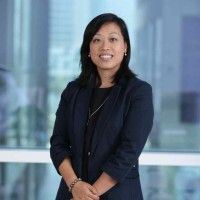 Helen Tung
'Helen specializes in strategy, negotiation, mediation, arbitration and has proven experience working with in-house legal teams providing advice on dispute resolution, commercial contracts, construction, employment, projects, subcontract issues, corporate & regulatory, intellectual property, technology matters, company setup and space related matters including sanctions, ITU related matters, smallsat constellations and regulatory issues.
She is a qualified as a Barrister (England and Wales), registered practitioner of ADGM and a Foreign Registered lawyer in Victoria, Australia. Helen has experience acting as an industry representative - including acting as UK Maritime Coastguard representative to the the International Maritime Organisation (IMO), representative for the Space Generation Advisory Council (SGAC) at the United Nations Office of Outer Space (UNOOSA) and the IAF at ITU.
She is educated at the University of Sheffield, University of Tilburg (Erasmus Program) and University of Law in which she obtained her law degrees. Helen furthered her studies at the University of Greenwich for PhD studies (completed coursework only) in maritime security and international law and undertook Directed Studies on International Private Law at The Hague Academy. She further took part in the Global Solutions Program at Singularity University, based at NASA Ames and attended the International Space University Summer Space Program with the Aerospace Engineering Department at the University of Delft in The Netherlands.
Helen was one of the original founding lawyers for the MASRWG in relation to liability issues in unmanned systems, of which she joined the EDA consortium and worked with the University of Southampton and team of experts on the final report - for SARUMS. The work was later introduced to IMO, of which now is the basis of MASS discussions. She has also spoken at various naval colleges including at the US Naval War College, Naval College Annapolis, navies of Guinea and Japan