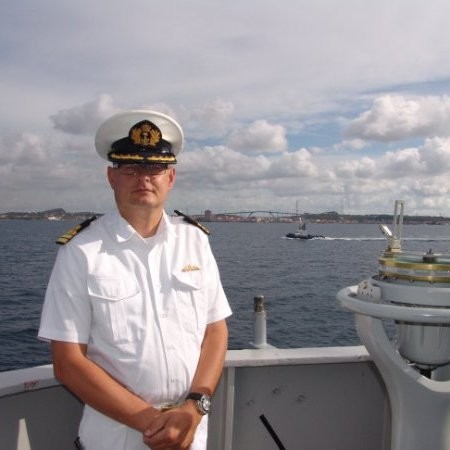 Captain (N) Herman de Groot
Commanding Officer Submarine Service Netherlands
,
Royal Netherlands Navy
Captain de Groot joined the Royal Netherlands Navy in 1982, completing the Royal Netherlands Naval College in 1985. Between 1985 and 1997 He served on board various submarines. This period also includes a posting in the UK with the Submarine Tactics and Weapons Group of the Royal Navy.
After completion of the Submarine Command Course in 1997, he commanded the submarines Bruinvis followed by Walrus for 3 years.
In 2000 he completed a short tour at the Ministry of Defence as the Staff Warfare Officer Submarines of the NL Naval Staff were he dealt with both procurement and plans and policy for submarines.
He returned to the UK in July 2001 and joined Flag Officer Sea Training Submarines in Faslane, Scotland as one of the three Command riders and the Staff Warfare Officer SSKs. In this job he conducted safety training on both SSNs and SSKs and lead operational work-up periods of both SSNs and SSKs. During this four year tour he completed the US Prospective Commanding Officer Course (The United States Navy Submarine Command Course) in spring 2002 as the first foreigner ever.
In July 2005 he took up the position of Teacher of the NL Submarine Command Course and Head of the operational submarine training department. During his 3 year tour he trained prospective submarine commanding officers for the Netherlands, Australian, Canadian, Israeli, Singapore and United States navies.
In 2008 Captain de Groot studied at the Naval Command College, Naval Warfare College of the United States Navy completing a study in Political and Military Strategy. He is also a Stockdale fellow.
From August 2009 until February 2012 He was in command of the surface ship HNLMS Zuiderkruis including 2 operational deployments.
After promotion to captain he served as Head of the Military Strategy Department at the Netherlands Ministry of Defense from 2013-2016.
Captain de Groot currently serves as the Commanding Officer Submarine Service Netherlands at Royal Netherlands Navy.